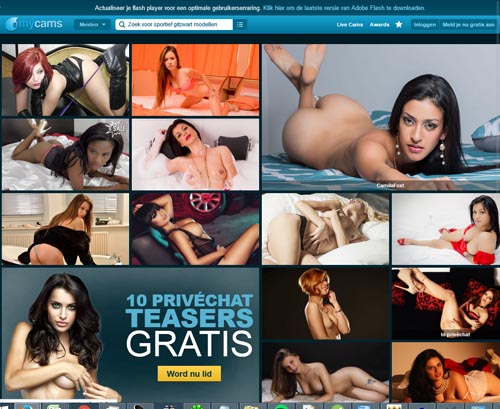 mycams.com
mycams.com
MyCams.com is a live sex cam website where you will find a great layout (but we know from where it comes) and some great models (but we also know from where they come). The homepage will show you thumbnails with different models and if you will point your mouse on any of them, you will be able to watch a live preview from the room, to know if you want to click on it to enter, or not. If you know exactly what you want to find, use the search function box that can be found in the navigation bar.
There are many ways to filter your results: girl, lesbian, mature women, fetish, couple, group, hot flirt, soulmate, pornstar, new models, HD, with audio, two-way audio, free chat, private chat, english, german, spanish, french, italian, models with ages 18-22 or in their twenties, MILFs, mommies, asian, ebony, white, latin, petite, BBW, brunettes, blondes, redheads and so many more options.
There isn't more to say about MyCams.com - and this is not a bad thing. They do what they have to do! And since we know from where they get the platfom, we can say that they'll win you fast!
Top 12 Sites like mycams.com