Top 10 Asian Porn Stars
We all like to see a pornstar from the Far East from time to time, don't we? All the amazing pornstars that have their origins in Asia have given us so much pleasure that we are thankful and happy because of it. So many babes in so many scenes that you can hardly guess how many of them you've watched so far. Their strange eyes and the specific way they moan just gave you a dose of porn freshness over the years. And now it's time to see what pornstars have given their best contributions to the porn community.
You'll see the finest selection of hottest, most tempting babes from Asia that will give you the right idea of why they are so special and why is it worth mentioning where they are from. You could say that the energy they emit is the most special thing about them. Just the way they are tireless and always want more will keep you curious and always interested. The guys that work with them also like this very much. Their penises are always up and ready since they have their great way of seducing specific only to this kind of woman.
The other thing is, of course, the way they look and the shapes that their body have. Some of them are the most perfect and godly designed things that you'll wish to keep a picture of one or many of them on the wall. Firm big breasts with tight asses are something that will keep you aroused as they perform all kinds of scenarios in the best quality videos. From kinky stuff to the scenes in which they perform as a teacher, so well that you will actually believe them! So, enough of the talk. Let's see the Top 10 Asian Pornstars!
10. Eva Lovia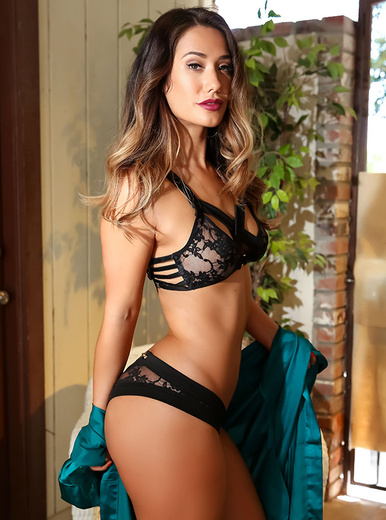 Eva Lovia is one classy porn star. The way she looks when she puts on some lingerie is breath taking. She's also great in all kinds of gym and classroom scenarios. Her tits and ass are just right, there's nothing that she would change. As she performs the best sex scenes, she enjoys every second of it and you can see it. Her moaning is almost always with the biggest pleasure and she doesn't even count the number of orgasms she has while doing a porn scene. She's also very beautiful and she just might become your favorite porn girl ever!