Top 10 European Pornstars
Top 10 European Pornstars
European babes are often considered somewhat exotic by the people from overseas, and that is specially applied to East European girls. They have a special charm that seems to be irresistible to foreigners, and a lot of tourists from abroad were full of stories about European beauties they encountered on their journey. Those that were lucky enough to spend a night with some of them, or even get involved in a relationship, remember that experience for the rest of their lives. But what is it that makes European women so attractive?
Is it their creamy and smooth skin, sometimes covered with adorable freckles? Is it their pretty, and often blue eyed, faces? Is it the fact that most European girls are slim and work out? Maybe it's a myth that, apart from their great looks, they are also excellent housewives? Probably, it's a combination of all these factors and more that make European girls so desirable. And when it comes to European pornstars, things get even hotter. Seeing these beauties on the street is one thing, but seeing them reveal their gorgeous bodies and watching them being fucked while losing control and mumbling in a foreign language is a whole another story.
Just hearing them dirty talking with a foreign accent is enough to make any dick hard and ready. Considered that these hotties often look kind of modest, it is amazing to see them behave like total sluts, and do things that are so kinky that you will not believe your eyes. Their high sex drive and amazing sexual skills often make them famous world wide, and some gladly move to U.S. to continue their porn career. While all those girls are amazing, we handpicked the best of them, and we are proud to present top 10 European pornstars.
10. Rebecca Volpetti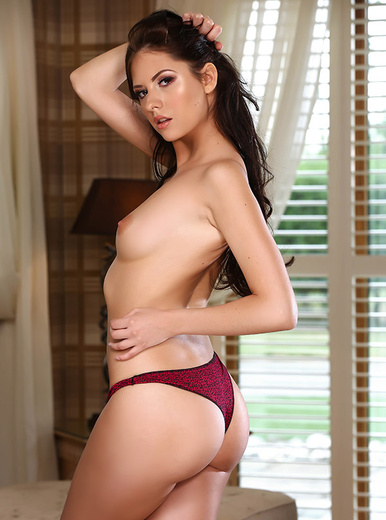 Born in Romania in 1997, Rebecca Volpetti moved to Italy, where she was raised, which can be told by her strong Italian accent. Her beautiful face and slim figure made her an instant success after her early porn performances in Europe. Being discovered by an Italian porn legend Rocco Siffredi, she is guaranteed to have what it takes to be an amazing porn actress, and she already started proving it by taking massive dicks down all of her teen holes with ease. This exotic European slut has a bright future ahead of her, until then, she takes the 10th place.