Top 10 MILF pornstars
One of the most adrenalizing kinds of porn is the one in which some bombastic and captivating MILFs perform the most ravishing porn scenes ever! The experience is probably one of the most attractive things about these yummy milfs, and the way they arouse your imagination is really something else. The desire to fuck some nice MILF probably dates back to the junior school when you suddenly realized that you would really like to band the shit out of your hot MILF teacher, and you imagined it and dreamed about it quite often.
Well, let your imagination loose and enjoy the best possible videos that we prepared for you in this amazing TOP 10 list of the best MILF mamas that you will simply adore! These woman act in the scenes carefully directed and filmed to help you regain and live through all the craziest fantasies of having sex with a woman older than you! Get ready to go into to the past and retrieve that enchanting feeling! These are the best models with the most amazing tits and astonishing asses which they bounce around with such expertise and insatiable lust! You can see that the way they ride cock is not something a young girl could compete with!
So, check out all of the pornstars and find your very favorite one! We have chosen them with many things in mind: how beautiful they are, how great are their tits, how round and firm their ass is and how long and sexy their legs are. There are all kinds, so it will be hard for you not to find a woman that you won't bookmark. We wish you to have much sexy fun, and these heavenly babes will leave you satisfied and coming for more! Enjoy these sweet and mouth-watering mamas!
10. Dylan Ryder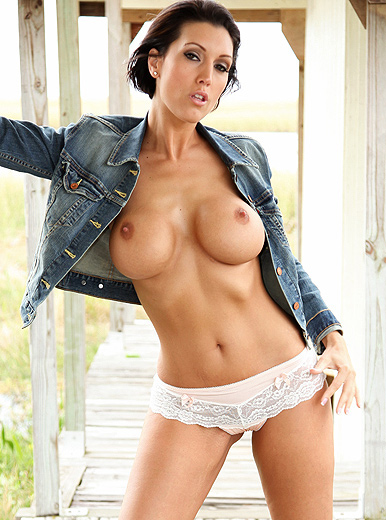 Dylan Ryder defines the term – perfect tits. Dylan Ryder is another one of Allstars category of Brazzers porn stars, and one of the best MILFs they offered! She's also got a short black hair and a nice round ass. She likes to take a stiff cock in her ass and anal is her favourite kind of fucking. She performs the best blowjobs and some things like to explore another's woman sexuality! She likes it hardcore and nothing else! Make sure to check all of her crazy hot videos to see if this one MILF is your favourite on this list!