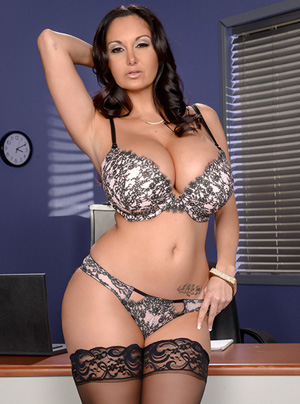 Ava Addams
Ava Addams is a pornstar

The amazing pornstar Ava Addams, also known as Alexia Roy, Avva, Lun or Ava Adams, made her debut in the porn industry in 2008 when she was 29 years old. Born in France, on September 16, the girl with brown eyes and brown hair, has a modelling career that started in 2004. She posed for the famous magazine Playboy and four years later she made her successful debut in the adult industry as a solo performer.

The slim pornstar appeared in numerous porn movies where she plays with such dedication and with so much talent! She drives men and women insane with her huge boobs and with her abilities of being so erotic! In her adult movies, she is the star that captures all the attention! Ava can be watched while she is pounded in her pussy, in her mouth and asshole, she gets cum on face and in mouth, she is perfect in the lesbian scenes, she can be admired in hot double penetration scenes and, as a special ability, she loves the bondage action!

Watching her very arousing porn movies you will see how professional this gorgeous lady is! Her career as pornstar continues, fortunately for her admirers!