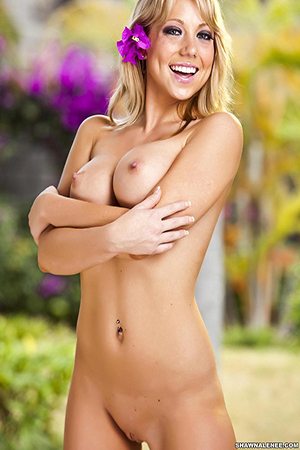 Shawna Lenee
Shawna Lenee is a pornstar

Shawna Lenee is known to be the youngest MILF in the adult industry. She started working as a model since young age, but at 17 she was a teen mom. When she turned 18 she decided to enter the wonderful world of porn. She was born in 1987 in Cleveland, United States. If you have a thing on MILFS, think again, an 18 years old girl can also be a MILF! Oh and what a MILF Shawna became.
Her perfect body, sweet blue eyes and great round boobs, fake I know, made her turn in a great porn star, especially because she is also smart as hell, and smart is sexy nowadays. Model Maynhem was the company that she had her first contract, while in high school, and yes she is an independent woman since that time.
From what I could see she is one smart girl doing what she likes and doing bank. She even attended to Business School to earn skill so she can run her own career. This is one of those girls that every man dreams, the best girlfriend of all! She is bi and her fetish is feet worshiping. OMG her toes are so sexy!