The Best Bisexual Porn Sites
Bisexual Porn Sites For Those With An Open Mind
The bisexual fantasy is starting to gain more and more ground in the world of porn. Men are no longer captive between walls of judgement, and they let their fantasies run wild. In this following category, we included some of the hottest bisexual websites we could find. These sites are all about threesomes, foursomes and gang bangs, in which men are enjoying both pussy and cock. You will find here all the varieties of bisexual experiences, including amateur bisexual threesomes, cuckold sessions, and just couples enjoying the full lengths of their sexuality. If you want to have a good time on these sites, you will need one of the memberships they provide. All these sites are coming with exclusive and premium porn. You will find lots of famous porn stars playing the roles of horny couples, and there's also a lot of interracial action for those who like watching BBCs ravishing tight white chicks in front of their husbands. We offer you reviews on all the sites we recommend so that you will know exactly what you're getting into when you sign up for one of these sites. Here's what we included in this category of top bisexual porn sites.
Open Minded Fantasies
I don't know if you know, but there are so many couples who are into swinging and at the same time, husbands who wouldn't mind sucking some cock or getting fucked together with their wives. All this porn can be watched on the bisexual swinging sites that we included in this category. These collections are exploiting the fantasy of open-minded sexuality, in which the scenarios are some of the naughtiest of which you could ever think. First of all, you will see couples who are happily sucking cock together. A double blowjob between husband and wife that ends in a massive cumshot which they share is one of the ultimate naughty activities for any couple. On top of that, there are some scenes in which you can watch happy husbands sucking the cock of a bull while their wives fucks them in the ass with a strapon. I haven't seen double anal penetration during a pegging scene so far, but I have seen many double anal and double vaginal penetration scenes on these sites in which the cocks of the guys are rubbing against each other inside the pussy or ass of a hot chick.
Amateur Bisexual Threesomes
We even found some top quality amateur bisexual sites in our search through this niche, and we featured them in this category. What's cool about these sites is that you will get to see real couples in action. And I love the fact that there are couples of all ages. In most cases, when we talk about real bisexual threesomes, we're talking about older couples. You will get that, with hot MILFs and even Matures watching their husbands suck cock from a younger bull while playing with their pussies, but there are so many young couples engaging in these adventures. Most of the real couples in the bisexual threesomes of the amateur sites we featured in this category are from Eastern Europe, where people are willing to do all kinds of things in front of the camera. I must tell you that these amateur collections are not sex tapes filmed in dark bedrooms. They are porn shot on good cameras with the intention to be shared on the internet, but the difference is that none of the models in the movies are porn stars. They are real couples looking to have fun and make a bit of cash out of it.
Humiliating Cuckold Experiences
Another common fantasy when it comes to bisexual threesomes is all about cuckold humiliation. We found a couple of sites in which the husbands are forced to watch a big man fuck their wives better than they ever could, and at the end of the drilling sessions, their only job is to clean up the creampie from the gaped pussies or asses of their wives. Or their wives make them suck the cock of the bull who fucks them. In these movies you will also get to watch a lot of brutal BBC interracial cuckolding. There is nothing wilder and humiliating than a threesome on these bisexual sites. In most movies, the husbands are the ones who have to swallow all the cum, and they only get to jerk off during the whole experience. If you're into cuckolding, these sites will satisfy some of your wildest and dirtiest dreams. So, here you have it. A nice collection of premium bisexual sites in which men are not afraid to suck cock, swallow sperm or even get fucked in the ass while they share their woman with another man.
WhyNotBi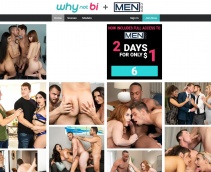 Brand New Addition! Complete review will follow shortly.
Bi Empire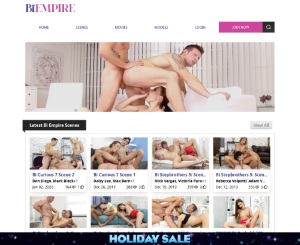 Brand New Addition! Complete review will follow shortly.
BiSexAmateurs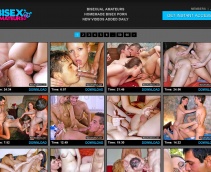 Brand New Addition! Complete review will follow shortly.
NaughtyBi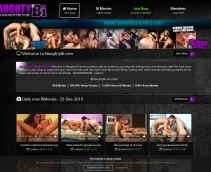 Brand New Addition! Complete review will follow shortly.
BiMaxx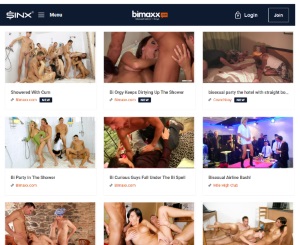 Brand New Addition! Complete review will follow shortly.
BiGuysFuck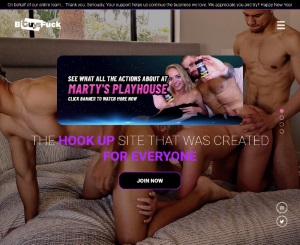 Brand New Addition! Complete review will follow shortly.
BiSexDigital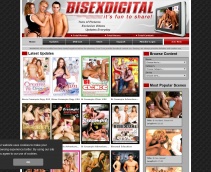 Brand New Addition! Complete review will follow shortly.
CumEatingCuckolds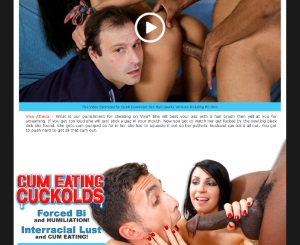 Brand New Addition! Complete review will follow shortly.
SubbyHubby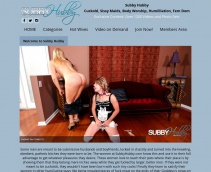 Subby Hubby is a cool site featuring scenes with submissive guys and dominant girls! It's a premium site with regular updates and classy, high-end videos that will blow your mind!