The Best Crossdresser Porn Sites
The Cross Dresser Kink Gets Revitalized
Up until a couple of years ago, cross dressing was mostly for older gentlemen who weren't afraid to express their sexuality in unbounded ways. But something interesting happened, which relaunched this kink and brought it into the mainstream. The trap trend happened, with cute young boys who are crossdressing and they look so much like hot young ladies that they could fool anyone. That thirst for traps has brought a lot of attention on the classic cross dresser websites, which are getting more and more members every day. If you want to be one of the guys who are enjoying high-quality premium cross dresser porn, then you came to the right place. We put together a selection of excellent CD porn sites, where you can find everything from young trap models masturbating or getting fucked, to solo mature men who are jerking off wearing panties, and even girl on sissy porn or bukkake parties with cross dressers. All you need for your fantasy can be found in this category. We also have reviews for each site, so that you will know what each collection brings before you get yourself a membership.
Lovely Young Traps
If you want excellent cross-dressing porn, you should always go for the traps. Because the traps are usually a bit younger, they have more feminine traits, and with some good makeup, a pushup bra, and high heels, they can always fool everyone. It's only then they take off their sexy panties and reveal that cute lady cock they have that you will realize you've been getting turned on by a sexy boy. The traps that you will find on the sites we prepared for you are excellent for kinky cross-dressing porn. First of all, they act so seductive in the solo porn movies in which they jerk off their cute cocks waiting for cum to shoot out so that they can taste it in front of the camera for us. They also play with their tight buts, either with their delicate fingers or with kinky sex toys. On the other hand, the sites we recommend are also featuring lots of movies in which cross dressing traps are sucking the cocks of some older men who then flip them around and fuck them in the ass raw without a condom. You can watch sissy femboys jerking off as a real man fucks them in the ass and the view of one of these traps cumming just as he gets creampied it's incredible.
Men Living Their Lingerie Fantasy
So many guys are into wearing sexy woman lingerie, and you will be surprised to find out that there are chicks who dig this kink. In the collections of the sites we recommend you will find lots of grown men putting on sissy outfits and having fun with chicks who are taking the role of dominators. If you're into pegging action, you'll find so much of that in these movies. Men wearing panties, bras, stocking and high heels are kneeling in front of women who are wearing strap on dildos, and they get throat fucked before their asses are drilled in front of the camera. There are even some BDSM elements in these movies, including impact play sessions and even cock and ball torture. For some of these guys, the experience they've had in front of the camera is their first sissy training, and you can see the excitement in their eyes. I must also give you a little warning. The action in these movies is so intense and exciting that it might make you want to look for a dominatrix to sissy train you.
Sissy On Sissy Cross Dressing Porn
The cross-dressing porn is not only about sissies getting fucked by men or dominatrices. There is a lot of sissy lesbian porn going on in the collections of the sites that we bring. That means sissy on sissy action in which the cross dressers go down on each other, and they take turns fucking each other in the ass. There are even all-sissy threesomes and orgies. These cross-dresser sex parties are the naughtiest movies which can be found in these collections. They come with everything, including double anal penetration, ass to mouth blowjobs and so many bukkake endings. So, if you want to push the limits of your cross-dressing fantasies, these are the movies that you should be watching. However, all the sissy porn we feature in these recommendations is exciting. I personally enjoy the traps the most. Check out the sites we recommend and find out which kink of the cross-dressing universe is turning you on the most.
Becoming Femme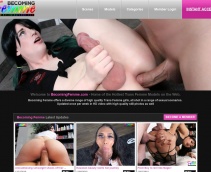 Brand New Addition! Complete review will follow shortly.
ClubCrossdresser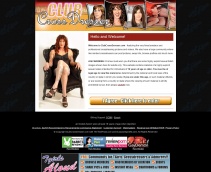 Brand New Addition! Complete review will follow shortly.
CrossDressParties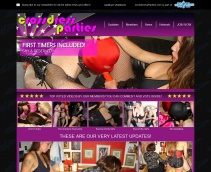 Brand New Addition! Complete review will follow shortly.
CrossdressVirgin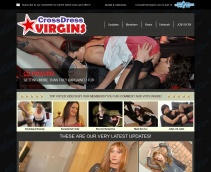 Brand New Addition! Complete review will follow shortly.
CDBlow
Brand New Addition! Complete review will follow shortly.
PantieBoyz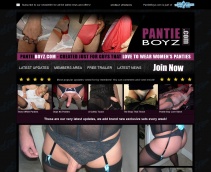 Brand New Addition! Complete review will follow shortly.
ZoeFuckPuppet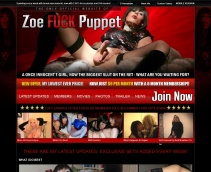 Brand New Addition! Complete review will follow shortly.