The Best Russian Porn Sites
Get Ready For The Hottest Russian Dolls
The beauty of the Russian babes is world known since the dawn of time. With their blue eyes and blonde hair, these sexy babes have charmed so many of us. And there's also something about their attitude that makes them so sexy. They are cold and badass, which makes them perfect for hardcore porn. In the past ten years, we've noticed an increase in the amount of porn that comes from Eastern Europe. And most of that porn is produced in Russia, featuring girls we've never seen before, but who are so great in front of the camera. They would do anything, from nubile solo movies to hardcore anal sex and even some awesome femdom action. All that can be found in our Russian porn category, in which we included some of the best premium porn sites that we could find. Check out the reviews we wrote on all these sites and pick the one that matches your naughty dreams with Russian dolls. I am sure that no matter what kind of porn makes you tick, you will find it in the exclusive collections of these sites. Let me tell you about the special kinks that you're going to enjoy on all these sites.
Sexy Russian Nubile Teens
Glamour porn with nubile teens became so popular in the past years, and in my opinion, some of the best models who are suited for this niche are the Russian teens. They all look so angelic, with pretty faces, gorgeous fit and slender bodies natural titties and tight asses. The sites we bring you are featuring so many of these teens. Babes that you have never seen before, but who are naturally skilled to perform in front of the camera. What I like about the glamour Russian teen porn is the fact that it manages to combine sensuality with extreme action. You really want to check out these sexy teens in anal sex movies. Not only that they spread their butts to get their holes gapped, but they enjoy every moment of it. There's nothing hotter than a teen getting fucked in the ass and having a hell of a time while she gets stretched. Another thing that I love about Russian babes is their dirtiness. They don't shy away from going ass to mouth for a nice cumshot at the end of their drilling session. But the anal sex movies of these sites are also coming with nice ass creampies.
Merciless Russian Mistresses
I mentioned that Russian girls are cold and badass. Well, when they grow older, those attributes make them perfect mistresses. If you want to enjoy merciless and brutal femdom porn, you really want to watch the collections in which the dominatrices are Russian women. These sites are coming with everything that's brutal. The slave men are getting humiliated and degraded. They are forced worship feet, lick pussy and ass and crawl on the floor while walked in a leash. And when the dominatrices are equipping their strap-on dildos, you know the action is going to get crazy, with face fucking and pegging that will turn on any fan of the femdom fantasy. There's also pee humiliation and so many other BDSM elements which are making these videos worth watching. Most of these videos are threesomes, meaning that each slave will be tortured by two hot Russian mistresses. On top of all that, all these mistresses have that hot Russian accent, which makes any woman seem more dangerous than she is.
The Rare Russian TGirls
When it comes to trans babes, some of the most common chicks are white trans models from the United States, Ebony tgirls, Thai ladyboys and Latina trans vixens. It's not every day that we get to hear about Russian trannies. But lucky for you, we searched throughout the internet, and we found some collections in which you get to watch real Russian trans babes in hardcore action. In most of these movies, the babes are enjoying themselves in front of the camera. They jerk off their lady cocks in solo porn movies at the end of which they shoot their loads all over their bodies or even on their pretty faces in a self cumshot finale. But there is also some hardcore Russian shemale action, in which these chicks are getting their asses gapped by some handsome Russian dudes. Not only that, but you will also find trans on trans porn in these Russian shemale movies. And the cherry on top, you will get to enjoy trans babes fucking the pussies of some horny cis girls. You wouldn't have guessed that Russia has such a well developed trans porn scene, but you will discover the kink and beauty of it in our category of premium Russian porn sites.
Russian Mistress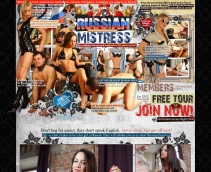 Brand New Addition! Complete review will follow shortly.
FirstAnalQuest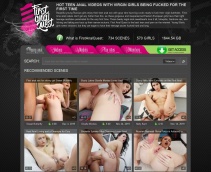 Brand New Addition! Complete review will follow shortly.
Nude In Russia
Brand New Addition! Complete review will follow shortly.
Russian-Tgirls
Brand New Addition! Complete review will follow shortly.