Futanari Porn That Stretches The Limits Of Your Imagination
What's best about futanari and hentai or animated porn in general, is the liberty the digital medium gives you to create some of the most twisted and insane fantasies. In these porn videos everything is possible. When it comes to hermaphrodite and shemale porn, the kink can be taken to extreme lengths. If you like hentai and you like shemales, then you will love the combination of these two genres that can be found on the sites we recommend below. We have futanari porn of all kinds in this list. You can find the classic hentai version with anime girls, including some famous characters whom you've always wanted to see in hentai movies. But there are also collections of fresh 3D animation futa porn included in the mix which are exploring this fantasy with animated babes who have looks that are more realistic. On top of that, we've even found IRL futanari porn featuring real chicks with large hentai cocks in some wild sex sessions. I'll tell you more about each subgenre of the futa porn we recommend in the following paragraphs. Read the reviews on all these premium porn sites and then choose the one that attracts you the most. Or choose all of them. They're all coming with excellent futa content.
Classic Futanari Porn With Hot Anime Shemales
Because futanari is originally one of the branches of hentai, we included a lot of classic futa porn with anime chicks in the recommendations below. If you like hentai because of the cuteness of the characters, you will find here the most adorable chicks with dicks in the world of animated porn. There are both characters with oversized boobs and massive asses, and sexy tiny babes who are resembling barely legal teens. And they all pack some massive cocks which they use in insanely kinky action scenes. The collections are featuring both tranny on tranny action and tranny on girl sex. I love the tranny on girl movies more, because the trans babes are more dominant and the action is more aggressive. At the same time, there are also so many solo futa hentai movies, in which the babes are jerking off and sucking their own cocks until they cum in their mouths and cum comes shooting out their nose. There are even some wild movies with famous characters reimagined as futa babes, including babes from popular anime series, but also chicks like Gwen Tennyson from Ben 10, and even some movies with the blue Na'vi chicks from Avatar.
3D Futa Animations
I know that Japan is the country that gave us futanari porn, but there are some studios in America who started creating futa content in 3D animation style, and we included some of their collections in our recommendations. The characters on these sites are more realistic, and they resemble white girls mostly, but also black chicks. At the same time, on the 3D futa animation sites that we bring, the action is much wilder. There are so many threesomes going on in these collections, and you will also find a lot of tranny on man porn, with guys who are getting fucked in the ass by femdom futa shemales with huge dicks. Many of these movies are also coming with themes based on popular fantasies. You will find action featuring police officers, nurses and doctors, secretaries and bosses, and even some family taboo futa porn mixed in these collections. On top of that, you will also get to enjoy some really kinky BDSM futa porn. There aren't famous characters on these sites, but I do suspect that some of the looks of these babes were inspired by famous porn stars.
Cute Girls With Crazy Cocks In Real Life Futa Porn
We've even found some porn which is taking the futa fantasy and makes it real in real-life action porn movies. What the directors of these movies did was to take some cute porn stars and equip them with some insanely huge strap on cocks which they use to fuck each other. And when I say huge, I really mean it. The strap on dildos used in these movies are sometimes even two feet long, and they are functional. So much so that they even cum. It's fake cum, but there's a lot of it. At the end of the hardcore IRL futa sessions, the babes are cumming rivers of sperm cum on each other, making them look like they've been bukkaked by twenty guys. And the movies are featuring some major porn stars, including India Summer, Dolly Leigh, Jenna Foxx and Daisy Ducati. All the action in these films is girl on girl or lesbian threesome porn, but there are also some solo videos in which the babes are jerking off their fake cocks and they cum all that fake sperm on their faces. This real-life futa porn is just as kinky as the classic animated version.
Futa.xxx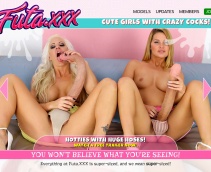 Brand New Addition! Complete review will follow shortly.
FutaDom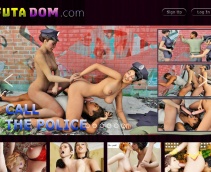 Brand New Addition! Complete review will follow shortly.
Futanarium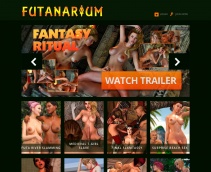 Brand New Addition! Complete review will follow shortly.
Futanari Sluts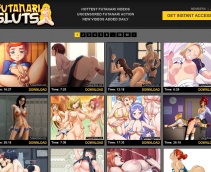 Brand New Addition! Complete review will follow shortly.
Affect3D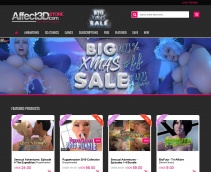 Brand New Addition! Complete review will follow shortly.