Virtual reality is the next frontier
Have you ever wondered what the next step for porn should be? If you have, then you are thinking way too much about porn. You need to chill a bit, but it is a legit question to pose. Porn has evolved in a way where it is on the verge on the next step. It has to evolve with the times and with the technologies and all things considered, with the times that we are living in, we must admit that there weren't so many advances when we have all the tools and the abilities to gear it in the next dimension. This is where VR porn comes in. Sure, it might be the next common thing to do, one that should have been introduced to the world a long time ago but we just need to be patient and eagerly await what's next to come. The future is looking real bright and the porn as we know it will shift in a direction that's going to be amazing. It is already here so the only thing we need to do is exercise patience and see where it all takes us.
VR porn making you go nuts with the novelty effect
Remember when that movie Avatar, where your eyes almost exploded since the effects that they used sure were impressive. Well, today that is old news and since then, the technology evolved so much that it is even embarrassing to compare anything to it. That's how much the whole tech industry evolved. Finally, the porn biz caught up with the times and now, we have VR porn and it is one of the fastest growing branches of the industry. With the head gear, some would have speculated that it wouldn't pick up, that people want to consume their porn on the fly and putting on some gear over your face would make you go mental and that it would turn you off from the content but the opposite happened. People rushed towards it and it was a breath of fresh air once it came out. How hard is it to place a mobile device over your head like sun glasses and watch realistic 3D porn? Who wouldn't want to do that?! This is why it needs to evolve even more to make it that much realistic. This is why VR is the future, with great implications.
Real as it gets
Some are saying that VR porn has its flaws and that it is not going to keep rising even though the statistics are telling a completely different story. If you check out some of the sites from the list you just might form an opinion that places VR porn on top of your porn priorities. What's more exciting than a super hot babe before you, in 3D, sucking, fucking, doing all the nasty stuff? It really gives that 3D impression and it is already possible to make it even more real it's just, who's going to fund all of this? That's the reason why we have to wait so much. The VR videos that we have now were all made with special cameras and they are all made by just a few companies who can invest in the technology. That's why it is going so slow since there is no mainstream company who is dealing with tech development who is going to invest in porn. They are investing in Oculus Rift and video games since that's a proven money making machine. It is preposterous that they don't dive into porn since it is the only branch that's never going out of business.
Oculus Rift, VR headgear, that's so damn awesome
With sites like these, porn is never going to be the same. Check out now some of the presented sites and see what kind of reality this really is. You will see that the quality of the picture is great and that the technology that they are using is something extraordinary. From the get go you see that the screen is split and that is has a bit of an off feel to it. That's why you need to have your gear on, to get the full experience. This is the closest thing to simulated reality so you need to do it right. It is going to blow your mind away. Have to ever seen a chick blow a dick and you have a feeling as it is your own? That is a thrill that no porn as of yet can give you. You seriously need to check out all of the features that are presented to you and see what the future looks like. Keep in mind that this is only a glimpse into the future. What's coming next is something much better.
virtualrealporn
Virtual Real Porn has the best new vr porn with a taking it even a level further. With Teledildonics you can actually feel what happens in the vr videos. It is an experience you never had before!
VRBangers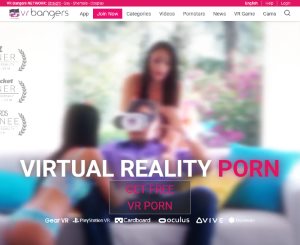 Brand New Addition! Review will follow shortly.
wankzvr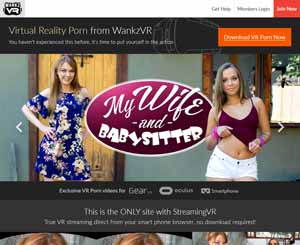 This is one of the best virtual reality porn sites. Featuring more than 150 high-quality 3D, 180 degrees videos, it will spike your virtual creativity and imagination like anything.
BaDoinkVR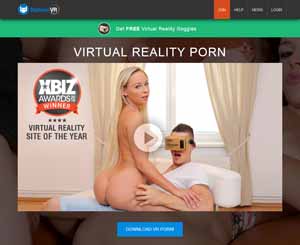 It's the website that gives you goggles with a 1 dollar trial, and furthermore, what they offer is HD videos with the hottest pornstars available for your best virtual experience.
czechvr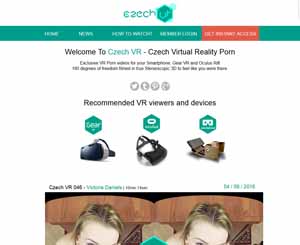 You will not be disappointed to see these hot Czech babes fucking in a world of virtual reality. Give it a try with these hot trailers and see for yourself.
hologirlsvr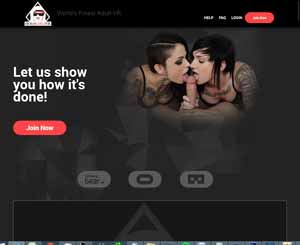 Check out this great website, since it has it all: the looks, great pornstars, HD videos with a quick trial preview, and the recommendations for your best watching position.
VRPorn
This one will drive you crazy, it's simple and straightforward, stimulating virtual porn with provocative pornstars that will find a way to give you a great erection and mesmerizing orgasm.
kinkvr
In a world of virtual kinky porn, this is one of the best. Whether you're straight or guy, it has a lot to offer and it will stimulate your desire.
XXXReal
Brand New Addition! Review will follow shortly
SinVR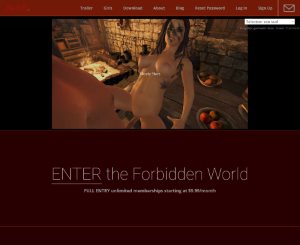 Brand New Addition! Review will follow shortly
VR PornXXX
Brand New Addition! Review will follow shortly